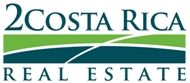 Jaco, Costa Rica (PRWEB) April 19, 2012
Jaco Beach, Costa Rica is a community which has seen quite an evolution in the past ten years. This process, which now boasts a community with the charm of a small Costa Rican beach town, with the luxury, amenities, and infrastructure of a world class resort community has a lot of catalysts which have helped this evolution.
The new coastal highway, opening up this central Pacific gem with just an hour of drive time from San Jose and the international airport there has made it a hot spot for both national and international investment. In addition, the iconic Los Suenos Resort and Marina, home to one of the most successful Marriott hotels and a picturesque 18 hole golf course and Marina has helped make this a destination both the nation and world took notice of for the future. These two catalysts and the dynamic nature of Costa Rica as a destination led to the incredible success of Daystar Properties, which has 5 successful beachfront luxury condominium projects in Jaco, including Bahia Azul, Bahia Encantanda, Diamante del Sol and The Palms. These projects, spearheaded by the founder of Daystar, Patrick Hundley have had a tremendous impact on the community and its growing tourism and retirement community.
Perhaps as important are the investments which Mr. Hundley has already made and will be making in the community to insure the evolution of Jaco includes both locals and foreign investment. The Jaco Theatre, recently opened in front of the real estate offices of 2 Costa Rica Real Estate, is a world class facility creating a space for the youth and families of the region to enjoy art, cultural events and performances. In addition to this new facility, Mr. Hundley has recently announced he will be building a multimillion dollar soccer stadium for the community which will be used as the home stadium for the 2nd division Jaco Rays soccer team, as well as a host site for the Womens under 17 world Cup, of which Jaco has been selected as a host community.
Daystar and its owner, are a unique example of how development can and should both lucrative for the investors, but also enriching for the community which sits as the backdrop.