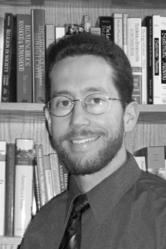 Holmen, Wis. (PRWEB) November 17, 2012
History professor, author, and speaker Dr. Ryan C. MacPherson serve as a guest speaker during the 2013 Online Apologetics Conference on Earth Day, April 23, 2013. The conference is sponsored by Anthantos Christian Ministries.
MacPherson, who has been a featured speaker for both the 2011 and 2012 conferences, said his 2013 presentation he will explore the connections between a pro-life culture and the biblical worldview.
Athanatos Christian Ministries takes a bold stand on the front lines of the battlefield, both spiritual and cultural, on key issues concerning the sanctity of human life, said the historian.
MacPherson is known for demonstrating the connections between a pro-marriage culture and a pro-life culture and also for emphasizing the positive, life-affirming proclamation of forgiveness in Christ. For example, his book The Culture of Life includes the conversion narratives of two of America's most well-known abortion advocates: Dr. Bernard Nathanson (once the directors of the nation's largest abortion center, but later a pro-life advocate) and Norma McCorvey (the "Jane Roe" of Roe v. Wade, who converted to Christianity and campaigned to have the Supreme Court overturn its decision).
Christ's love, communicated in actions and not just in words, transformed America's most infamous abortion advocate into a Christian defender of purity and life," MacPherson said. "Wouldn't it be wonderful if no one could ever hear the phrase 'Roe v. Wade' without remembering 'Jane Roe's' repentance and Christ's forgiveness?"
MacPherson holds a Ph.D. in History and Philosophy of Science from the University of Notre Dame. He currently serves as chair of the History Department at Bethany Lutheran College in Mankato, Minn. This year, he is teaching courses on the Early American Republic and the Civil Rights Movement, as well as a survey course in American history that utilizes his own textbook, Rediscovering the American Republic (2012). He also has served as a featured instructor for Rich in American History, a continuing education program for middle school teachers of social studies.
In addition to his duties as an academic scholar, MacPherson is a nationally featured speaker for academic associations, religious organizations, and public policy forums. He is a member of the Lutherans for Life speakers bureau and also has been interviewed on Pastor Todd Wilkens Issues, Etc. radio program. His expertise includes Christian education, religion and politics, religion and science, bioethics, and the family in public policy.
The cost to attend the Online Apologetics Conference is $ 30. Learn more about other scheduled speakers for the annual conference by visiting http://onlineapologeticsconference.com/. Information about MacPherson is available by visiting his website.